Intex Seahawk 4 Boat Set - Four Man Inflatable Dinghy with Oars and Pump
Intex Seahawk 4 Boat Set - Four Man Inflatable Dinghy with Oars and Pump
Seahawk 4 Boat Set for up to 4 people includes pump and 48" aluminum oars.
Made from super-tough vinyl for durability.
Inflatable seats and floor for comfort.
US Coat Guard approved.
Features:
The boat measures approximately 138" x 57" x 19" (351 cm x 145 cm x 48 cm)

Seahawk 4 is designed to hold 4 people and can hold a maximum capacity of 880 lbs (400 kg)

The boat includes: 2 x 48" Aluminium oars and a high output pump (model 68614).

Two fishing rod holders, grab handles on the bow and two inflatable seat cushions.

NMMA certified, GS and TUV.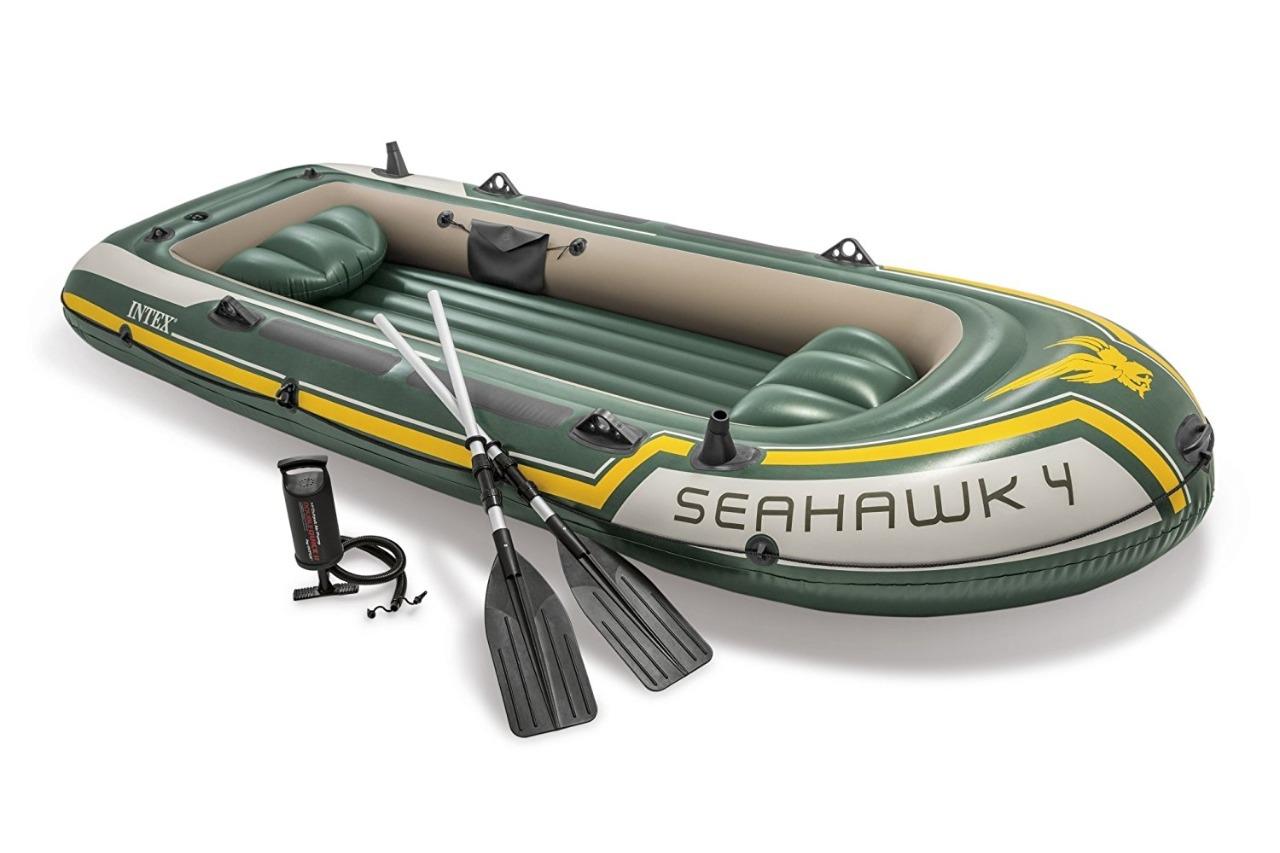 No reviews yet, be the first.
Product Code

:

7047

Weight

:

86.99kg