Intex 8 x 30 Inch Easy Set Pool & Filter Pump
Intex 8 x 30 Inch Easy Set Pool & Filter Pump
Intex Easy Set pools are smart and practical, you only need to inflate the top of the liner and the whole structure is set and ready to be filled with water.
Made with a triple layer of PVC, thick and resistant, this above ground pool by Intex is ideal for anyone wishing for some refreshing summer time without all the fancy details of more expensive pools but with the same durable quality.
Moreover, this pool does not require expensive maintenance, not in terms of money nor time.
Dimensions of the pool: 8 ft diameter, 30 inches deep.
Pump Specifications:
- Easy installation- just hook up the hoses and plug in.
- Double insulated pump.
- Air release valve for air trapped inside filter chamber.
- Pump flow rate: 330 gallons/hour (1,250 litres).
- System flow rate: 300 gallons/hour (1,136 litres).
- For Intex pools up to 10ft.
- CE approved.
- BS Standard.
- 220-240 volt.
- Fitted with 3 pin UK plug.
Uses Intex Type H replacement filter cartridges.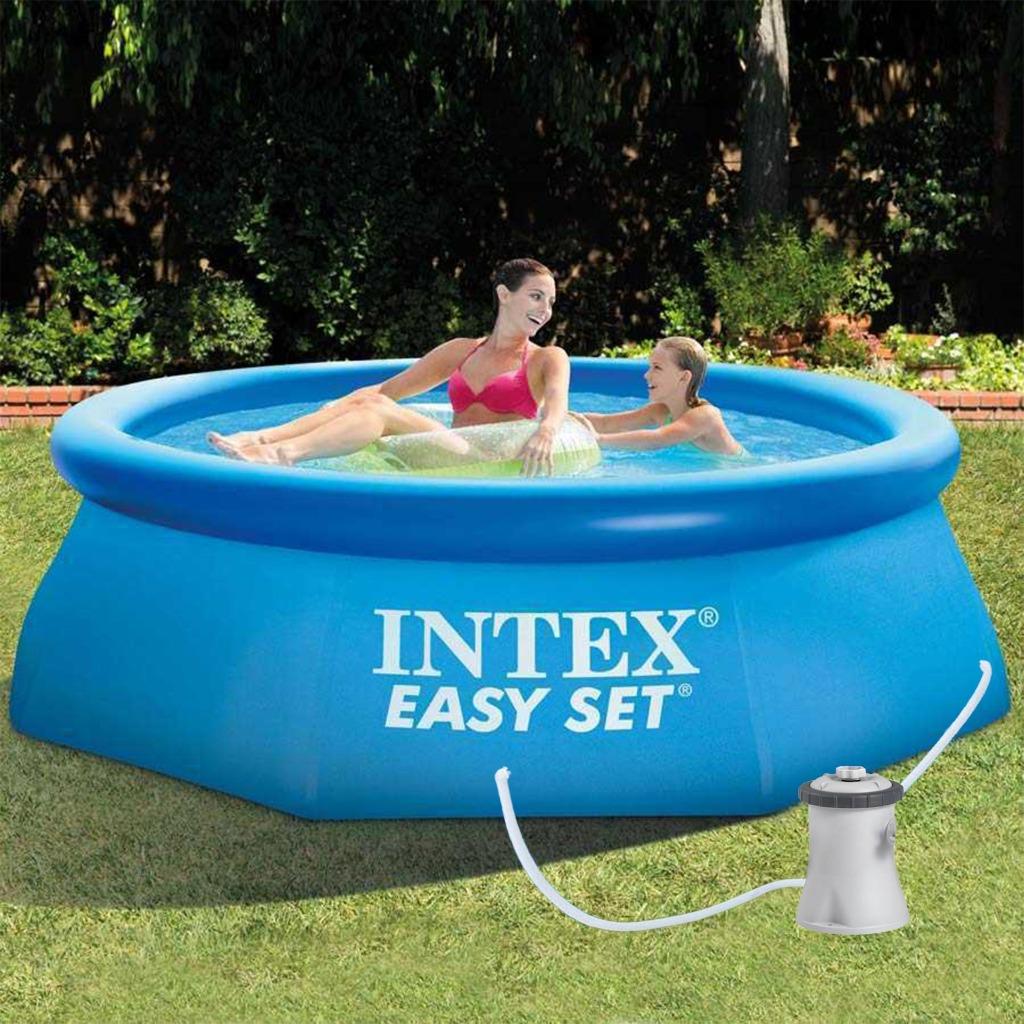 No reviews yet, be the first.
Product Code

:

28112

Weight

:

64.99kg